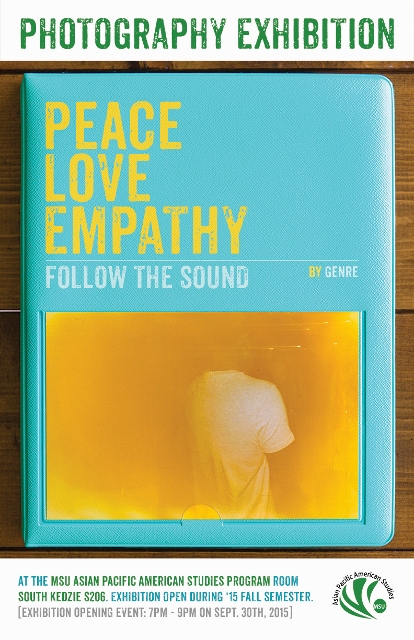 Please join MSU's Asian Pacific American Studies Program for an ART EXHIBIT and Welcome!
..featuring the photography of Genre.
THIS Wednesday, September 30, 2015 (7:00-9:00 PM) @ South Kedzie, Room S206 (food & APASO events will be in CLS/Chicano Latino Studies Office, Room S200 South Kedzie) (exhibit will be open during Fall 2015)
John Ra (better known as Gen Re) was the Asian Pacific American Studies Program's first Undergraduate Program Assistant from August 2006-July 2011. John was the creative inspiration for many of our APA Studies promotional items including program flyers and our logo. We are thrilled that we are able to work with  him once again, this time featuring him for his personal artistic work. In October, John will head to Boston to work as UX designer for a startup business.
The exhibit will be open during the 2015 Fall semester. To view more work by Genre, visit: http://genre.me/