Check out the new promotional video for Asian Pacific American Studies!
Listen to fellow Spartans talk about their experiences and why YOU should consider the minor!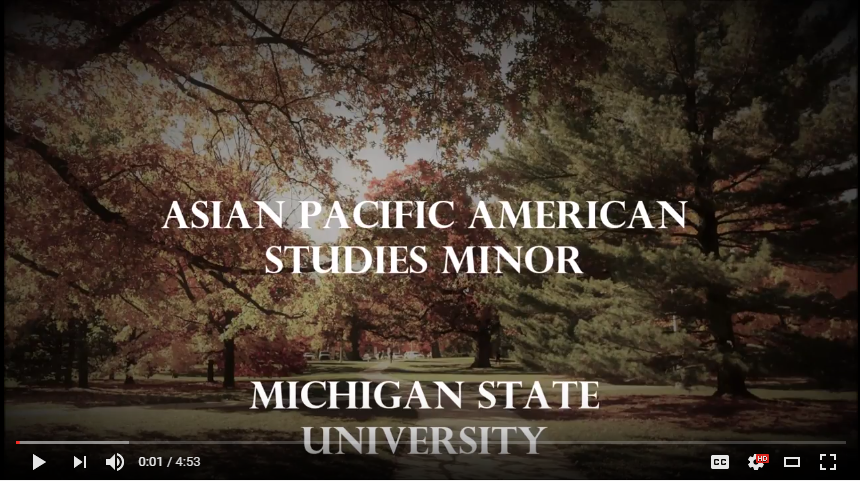 View this excellent promotional video from Northwestern University on the importance of minoring in Asian American Studies and sign up for an Asian American Studies MINOR at Michigan State University!!