APA Studies Program 10th Anniversary Gala
Saturday, October 11th (8:00-11:00PM)
East Lansing Marriott (300 M.A.C. Ave)
This Gala will be an exciting night filled with dinner, dancing, silent auction and recognitions.
Tickets: $50 adult / $80 two adult tickets*
$25 student / $40 two student tickets*
**If you are willing to help pay for a student(s) ticket, please note so.
Or Send Check (marked "Gala Dinner") to:
Asian Pacific American Studies Program "Gala Dinner"
368 Farm Lane, Room S206 East Lansing, MI 48828
*All proceeds will go to the Asian Pacific American Studies Scholarship, created in 2014 to celebrate the program's 10th anniversary and to support MSU student leaders engaged in Asian Pacific American academics and activism.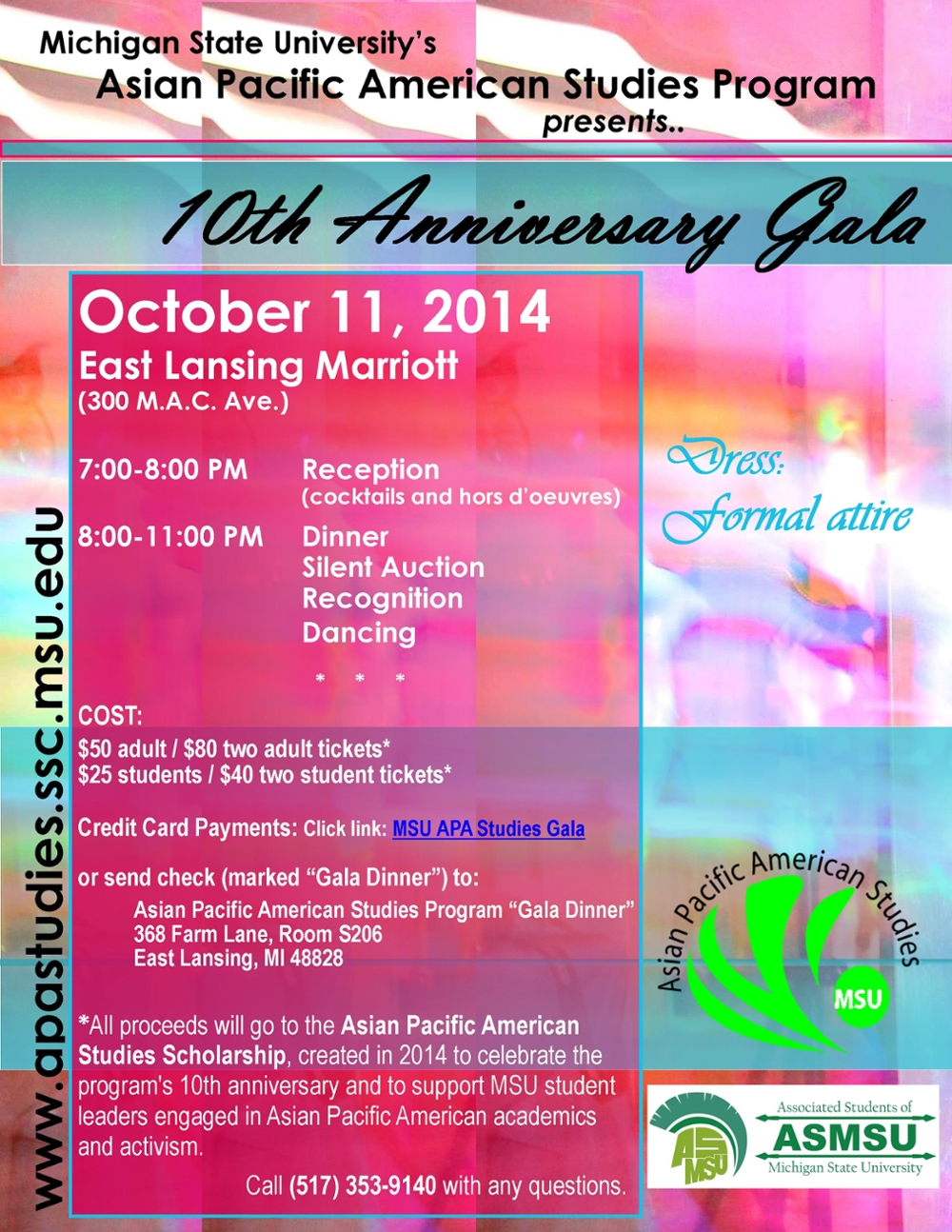 APA Studies Program Student Advisory Board 1st Meeting!

Thursday, September 25th (7:00PM)
368 Farm Lane, Room S206 South Kedzie Hall East Lansing, MI 48828